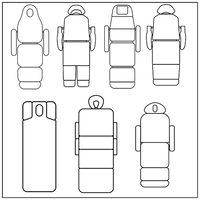 Check out our Furniture Visualizer!
It can be hard to know if one of our spa beds will fit in your space so we built a tool to help you see how much room the table will take up.
You can enter in your room's dimensions and add a table with accurate dimensions!
Furniture Visualizer